Every year in the UK couples still choose a wedding to cement their relationship both emotionally and legally, celebrating their marriage with family and friends. If you're planning your wedding, you might like a few tips from those who have already walked down the aisle.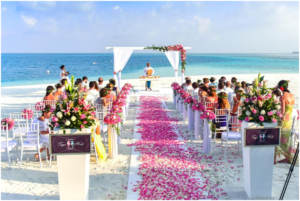 Five of Vogue's editors gave their wedding stories and tips recently, which may offer help for anyone setting out on planning their special day.
Nicole Mowbray, Features Editor
After initially ordering a dress made by a local seamstress,s she decided close to the day to order from a national bridal company which was much more comfortable for her Hove marriage. Her tip was to ensure you pick the correct wedding photographer and that you get along with them, as they will spend the wedding day with you and are in effect another guest.
Rosie Vogel-Eades, Fashion Bookings Editor

Rosie chose to get married on a smaller scale abroad in a church in Spain, and fed her guests locally produced and prepared foods. She had a tip for planning. Break down your plans into various jobs and stages and allocate yourself a few each week, so you don't have a rush and panic closer to the date.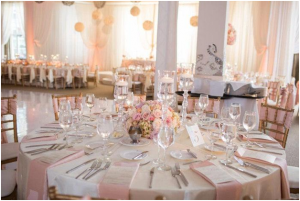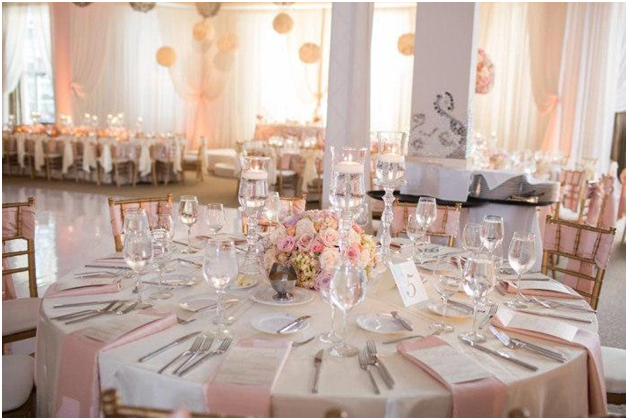 This more personal, less over the top wedding is something to consider, as this article from the Telegraph illustrates.
Serena Hood, Executive Fashion Director
Serena chose a small church in the Cotswolds, saying her vows in front of close family and friends, with the reception at the groom's parent's house.
Serena's tip is that the big day flies by so quickly that you and your partner should take a few moments during the day to be together and really take in everything.
Katie Dufort, Fashion Assistant

Getting married in her local church then celebrating on her family's farm in Herefordshire, Katie's wedding was a very personal affair.
Her tip is to not try to plan and organise everything yourself – your friends and family will want to help, so let them.  Also use the venue you have chosen as much as possible after all you are paying for it.  They should have a Visitor Management System in place which tells them how many guests are attending and logs all actions through a company like Ofec.
Ginnie Chadwick-Healey, Executive Retail Editor

After getting married in the Savoy Hotel, London, she says to remember a wedding day is only 24 hours and being a Bridezilla is not a good look for anyone.