Slots are one of the classic casino games and have become a pastime for a large part of the gaming market. Whether online or in a land-based casino, slots are always a great game to have some easy-going fun and potentially make some money too.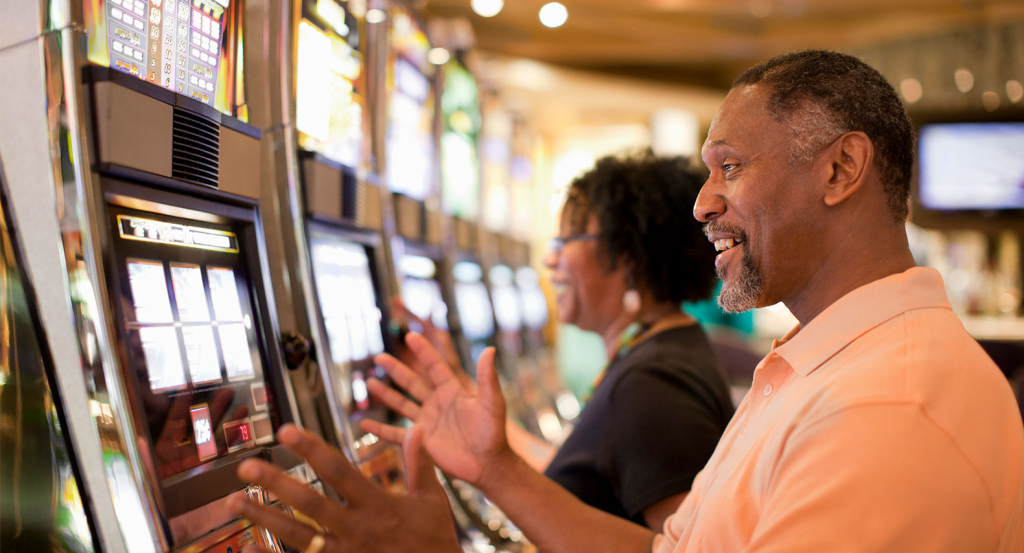 In most situations, the fun and easygoing will take a back seat to the potential winnings to be made. When looking at casino games in general, slots are in a very interesting place of needing little to no skill to play, an impressively high return to player rate and some huge bonuses to win too. It makes sense that slots are the most played game in the majority of casinos.
While slots may not take a special skill to learn, there are a few things you can do you increase your chances of winning big when playing slots.
Return To Player
The return to player rate is the average amount of money paid back to players on average over millions of spins. While it may not seem obvious from smaller scale playing, the return to player of any particular game will be more important in the long run.
A higher return to player means staying in the game longer and more spins per session, more spins result in a higher chance of hitting the big jackpot. The potential smaller winnings can be great, but as we all know, the ideal situation would be hitting the grand prize.
Volatility Level
The volatility level of any particular slots game refers to the frequency and size of payouts. Two slots can have vastly different amounts of volatility to achieve the same return to the player at the end of the day. For the example, let's discuss the opposite ends of the spectrum, low and high volatility:
Low volatility – Low volatility refers to a game that has frequent wins; however, the wins are generally smaller. When playing in the long run, low volatility slots will provide a more accurate personal account on return to the player. The winnings will be consistent but sometimes can feel inconsequential. Low volatility games are ideal if you would like to spend an evening on your favourite slots game with a lot of spins and a limited budget.
High volatility – High volatility slots refer to games in which the wins are less common but usually larger. High volatility slots may have the same return to the player if you are able to stay in the game long enough to see the odds turn in your favour. With high volatility slots, it is important to remember that you are not the only player that the return to player is based. Some sessions may not go in your favour, but those that do will see much larger winnings than with low volatility slots.
Enjoy The Game
As great as a return to player and volatility are in metrics, they are trumped by your own personal enjoyment factor. The most important factor when playing slots is to find a game that you enjoy and to claim as many Big Dollar casino bonus codes as possible to boost your wins.
Winning feels amazing for anybody, find a slot game that excites you to play, and the winnings will only be an added bonus over the great time you have.