Conveyancing is a sector of law that has been a target for fraudsters for a long time. Criminals have even set up bogus law firms in an attempt to part victims with their hard-earned money.
What is a bogus law firm?
This is a firm that is not regulated or recognized by the Solicitors Regulation Authority. The firm pretends to be regulated to carry out legal actions and call themselves solicitors, but they aren't. This is very much criminal activity and unfortunately, the numbers of cases being investigated is on the rise.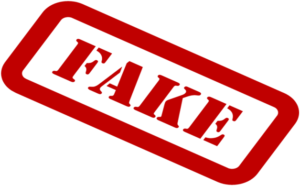 To look like a real law firm, the bogus company may have stolen the identity of a genuine law firm or solicitor. They might clone a real solicitor's website, for example, or set up a fake branch and create a fictitious law company.
Criminals will go to extraordinary lengths to make themselves appear real and legitimate. Their websites look incredibly realistic, with often only the tiniest details giving them away. Sometimes the only difference could be an extra hyphen or comma in an email address, making it almost identical to the genuine solicitor's email address. It is easy to see how people can easily be duped into believing they are dealing with a genuine law firm.
The risk of instructing a bogus firm is obviously the loss of money that will result. Fees, deposit monies and even the full purchase price for a house could be lost, as well as confidential information like bank account details. For confidence in Conveyancing Solicitors Reading, contact a site like Sam Conveyancing who can put you in touch with trusted Conveyancing Solicitors Reading.
Additional risks include receiving wrong information or poor advice. A real law firm with regulation has a duty to protect money and data, whereas a fake firm will provide no such protection. The consumer has no protection, such as the ability to refer issues to the Legal Ombudsman or be compensated from the Solicitor's Compensation Fund.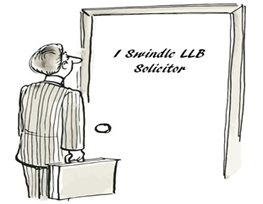 So, how can you avoid becoming a victim?
A good way to protect yourself is to always check for a firm's details on the Law Society website or Licensed Conveyances website.
Look out for possible red flags, such as spelling mistakes in correspondence, odd terminology, just a mobile number as a contact or a change to the bank details provided initially.
It is a good idea to have the solicitor's bank details faxed over, as emails are too easy to intercept for fraudsters. Also give the office number a call to check that you are dealing with a genuine law office.
The key is to always be vigilant and trust your instincts. If something feels off, it probably is, so don't hesitate and carry out some checks before you act on anything and certainly before handing over any money.