When looking for a financial advisor or engaging with your current one, you should be looking to ensure that they are adding value to your investment over and above their fees.
A good starting point is to choose an advisor regulated by the Financial Conduct Authority, or confirm that your current one is. A handy register of firms in your area can be found online.
That does not seem like rocket science, but many investors and businesses do not keep a regular check on how their finances are operating, and having a sound understanding of what your advisor can offer is key to a good relationship.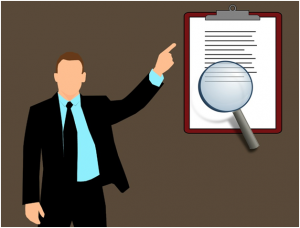 1. Helping out with a long-term plan
You may have a best outcome plan of your own involving your pension, children's needs in the future including university fees, help with their housing, and a rainy-day fund. The spread of investment you will need for this may be beyond you and most probably is. Taking professional advice from someone who has access to software for financial advisors is a good first port of call. Intelliflo software for financial advisors is one such option for financial advisors.
2. Emotion versus discipline
Any investment fund, however diverse, is bound to be affected by market turbulence at some point. It's your money and so there may be a temptation to panic. A reliable advisor will adopt a more disciplined approach, and rely on their knowledge of market forces and political impacts on them. Having someone with a dispassionate viewpoint will help you sleep more easily and secure your funds. An independent advisor will be able to steer you away from bad investments, however attractive they may seem on the surface.
3. Balance
Do not put all your eggs in one basket is a familiar phrase, and any advisor worth his salt will ensure that you have a balanced portfolio covering equities, government bonds, property and ready cash.
4. Other professionals
Your financial advisor will have a group of lawyers, accountants, insurance agents, mortgage advisors and other professionals with whom he works on a regular basis. As and when you need them, your advisor will be able to point you in the direction of reliable firms.
Many investors have little knowledge of the markets, and having a good advisor can ease the way.